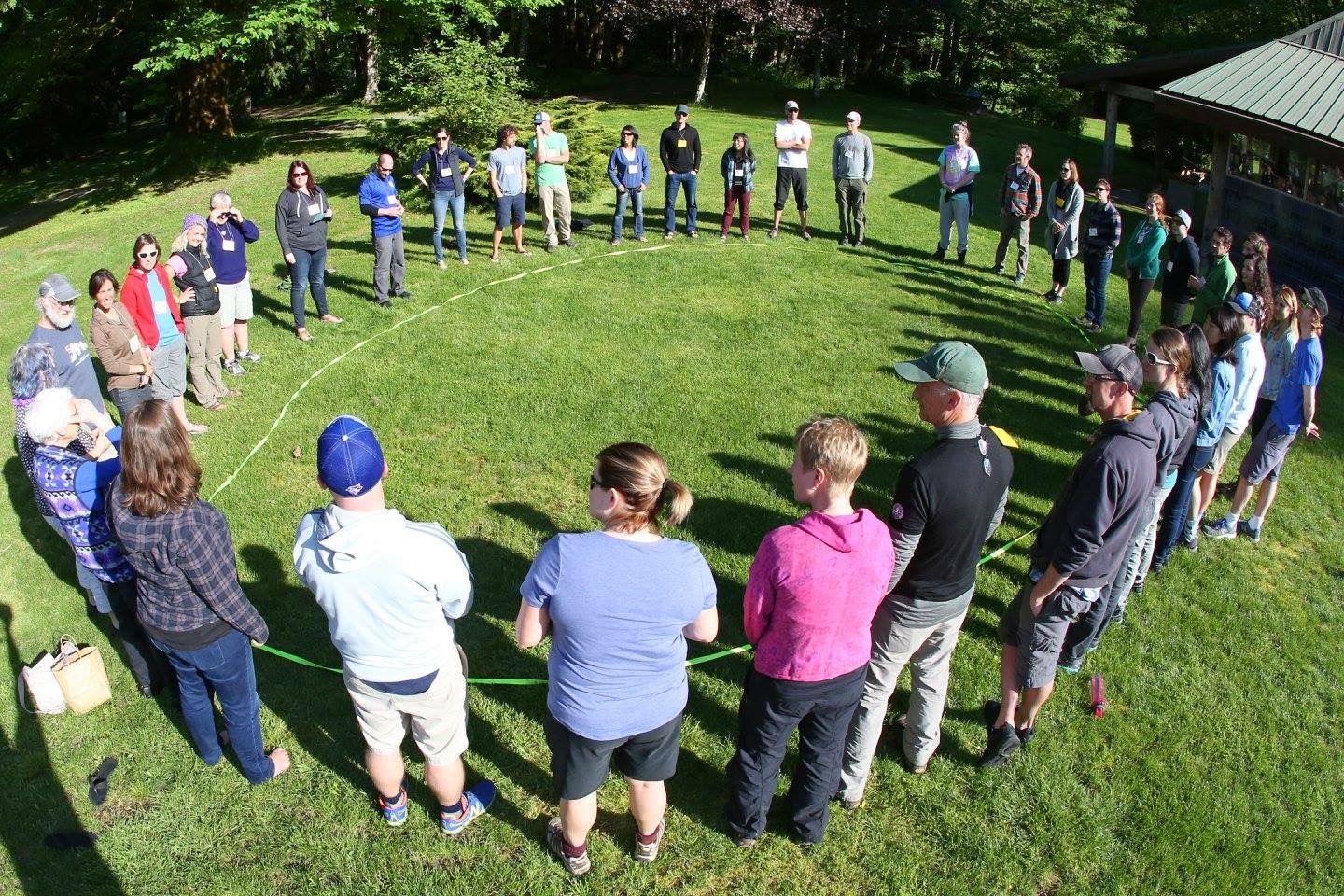 4 days + 10 transformational facilitators = EPIC Awesomeness!
October 4-7th 2018 on the Oregon Coast
at North Fork 53 Retreat Center in Nehalem, OR
2 hours west of Portland, OR
This retreat has been designed to bring transformational facilitators together to develop and expand their ability to create and lead deep, impactful and engaging workshops, trainings and experiences for others.
Throughout this experience, you will have opportunities to connect with other incredible facilitators and develop your confidence as a facilitator so that you can make the difference you desire to make in the lives of those you serve.
Through play, adventure, nature, and learning the art and heart of facilitation, you will leave feeling inspired to take your skills to the next level and share them with your workshop, event and retreat participants.
This immersive environment is the space for you to dive deep into all the topics related to facilitation and will give you tons of opportunities to practice and get helpful, meaningful feedback.
"I am a full time coach who happens to love teaching and facilitating. As someone who spends her days serving others it was only a matter of time before I added facilitation to my work. I've spent close to a decade mastering coaching, facilitating was totally foreign to me. While I am a natural teacher and truly love it, there were gaps I wasn't aware of.
In a single conversation with Marli she was able to see my whole vision, understand the flow of my program, and help fill in gaps I didn't even know were there. She came up with a handful of simple things, for example using core groups within the larger trainer for safety and connection, and playful transitions that match the energy of the teachings.
She understands that the context in which someone learns determines how the content is actually received. If you are a coach who speaks, teaches, or facilitates then I highly recommend working with her 1:1. Your students will thank you!"
- Andrea Leda
A the beginning of the retreat we will lay the groundwork for what Transformational Facilitation™ is and how it applies to you and the work you do in the world.
5 Pillars of Transformational Facilitation™
Creating and Holding a Brave Container

How to set and hold a space for transformation to occur

Facilitating a Strong Sense of Community

Creating Belonging and Connection with participants

Practicing Presence Over Perfection

Cultivating Your Personal Presence as a Facilitator

Facilitating Reflection & Engagement Exercises Throughout

Create time for people to reflect & engage with each other & the material

Creating Opportunities for Transformation, Integration & Application

How to Move & Inspire People to Action
You will walk away with:
Stronger sense of confidence in who you are as a facilitator and how to create transformational experiences for others
A framework for your next workshop, event or retreat that will be engaging, interactive and transformative
Your own personal facilitation philosophy around what you do and how you do it
A collection of the best activity ideas from the weekend that we will develop into a PDF ebook for you to use anytime
A powerful community of other transformational facilitators
Retreat Includes:
Lodging and food for 4 days and 3 nights (Thursday Dinner - Sunday Brunch) at the beautiful North Fork 53 Retreat Center (2 hours from Portland, OR)
Transformational Facilitation Guidebook
Tons of lessons and content on stepping into your own facilitation mastery
LOTS of PRACTICE + Feedback!
 
Investment:
$997 paid in full (paying in full saves $200)
or
$500 deposit to hold your spot + $697 paid in full due Sept. 1st